Branding Design in Tampa, FL
We help businesses develop and design professional branding and help them understand their unique benefits and how to best reach their target markets.
Here's a quick glance at what we can provide for you:
Logo design
Positioning statement
100% Unique design
Collateral design
Brand guidelines
Strategic development
Brand consultation
Copywriting
Marketing recommendations

Strategically Creative Branding Solutions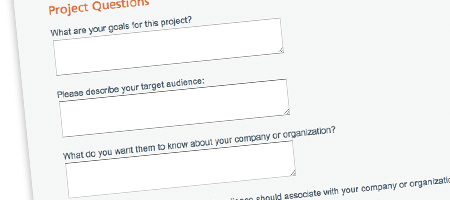 Our branding design service is 100% geared toward helping you better understand who your target market is and how to most efficiently communicate with them.
We then help establish a memorable brand around your business that will build a story and create a foundation for all your future marketing endeavors.
We combine proven, traditional marketing and advertising techniques with modern and cutting-edge technology to provide you with a brand design that is founded in effective principles and is adaptable to the future. To further enhance your message, we offer full-service website design.

100% Unique Design
Every branding design we provide is completely unique. You'll never see a competitor with your design.
We research how to best communicate your message effectively to your target markets. We'll present you with varying options upfront and our recommendations on how we think you should move forward. Then, based on in-depth discussions with you, we'll continue moving your brand one step closer to completion until we can deliver you with a energetic and vibrant brand identity.

Brand Guidelines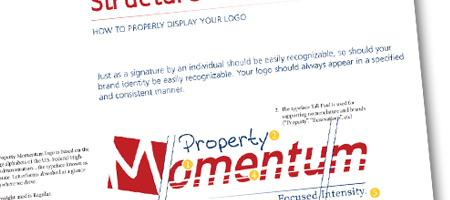 When we develop your brand, you'll also receive a set of brand guidelines that outlines how you should, and shouldn't use your new brand and logo. We describe typefaces, structural details, positioning, spacing around your logo, colors, and many other contributing factors that will help your brand remain consistent.

Adaptable Design
Our branding design service is also focused on adaptability. When we develop your brand, we'll make sure we provide you with all necessary filetypes for printing, and for web, and that all color profiles match their appropriate use.
More importantly, we'll provide you with a vector logo, which is sure to be scalable (in both small and large formats) and adaptable to whatever you throw at it.
Your brand is your story. And we'll treat it with care and respect and provide you with solutions that can be effective now… and tomorrow.
Move Your Business Forward
Ready to ignite your business and put our powerful, strategic branding design solutions to work for you?
View our work and see how we've developed other brand identities.
Just click below and get in touch, or if you prefer, give us a call at 813.644.9538 and let's get started rocketing your business forward!